The 5th China civil-military material Exhibition will take place on October in QingDao City,ShanDong Province,China.
The show date is October21-23.
Venue : Qingdao Cosmopolitan Exposition (Qingdao World Expo City) Region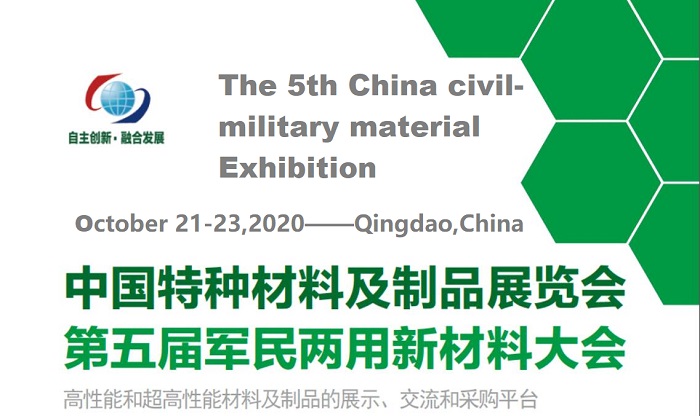 China civil-military material Exhibition&Special material and products show is one of the most professional trade fairs in China and every year it attracts various of the professional visitors from the Military equipment department and equipment research institute,military commissions and General units of various military industrial groups
The scope of the products display:
01. Aerospace, aviation, ships, ships, nuclear power, high-speed rail Flame retardant, super thermal conductivity, ablation resistance, impact resistance, energy absorption, wave absorption, super wear resistance, super corrosion resistance, magnetic, super conductive and shielding insulation, compression rebound, sealing, high strength and other high performance and super high Performance materials and products;
2.Experiments, test equipment and services related to high-performance special materials.
If you need the exhibition booth design and stand construction services,pls feel free to contact us: