Project Name: CFSE trade fair in QingDao,China
country pavilion stand contractor
stand builder of country pavilion
stand design for CFSE
Qingdao booth construction
Project description: YiMU Exhibition is a country pavilion stand contractor in China Fisheries & Seafood Expo offering the exhibition stand design and booth construction work for CFSE in QingDao,China.
Project details


ASIA'S LARGEST SEAFOOD TRADE SHOW!
Country pavilion of Chile

China Fisheries & Seafood Expo was created in 1996 as a joint venture with the China Council for the Promotion of International Trade Unit (CCPIT-SSA), the Chinese Ministry of Agriculture and Sea Fare Expositions, Inc., a privately held company based in Seattle, Washington which has been organizing trade expositions for the seafood industry since 1984. As the Overseas Organizer, Sea Fare Expositions is responsible for recruiting exhibitors and visitors from outside China to attend the show.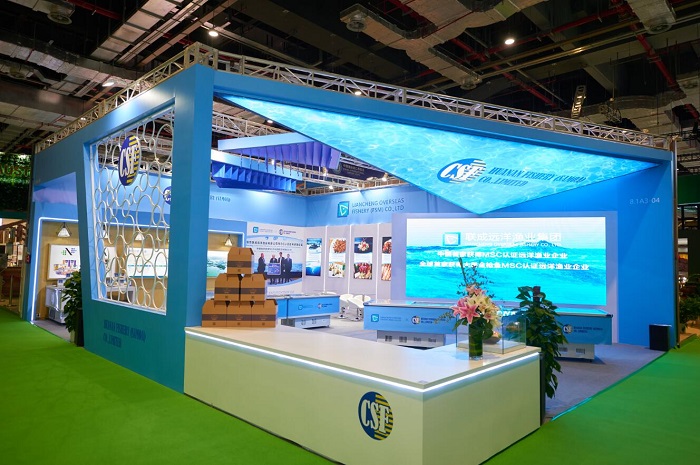 YiMU Exhibition/China Stand Contractor | Hongkong booth design|Hongkong stand builder |Hongkong stand contractor | Booth Design | Exhibition Stand Fabrication | Custom Booth construction | Conference&Event Management | Hongkong exhibition contractor | stand designs | event booth fabrication | exhibition display stands | Country Pavilion Construction in hongkong show | One-stop on site services.
If you need more about our exhibition stand design services,please contact us by info@yimuexhibition.com