Project Name: Chinaplas in Shanghai/Shenzhen stand design
Chinaplas in Shenzhen
china stand contractor of Chinaplas 2018
shanghai booth construction
Shanghai stand Builder
Project description: Chinaplas Shenzhen stand builder,stand design,booth construction in Shanghai and Shenzhen,YiMU Exhibition offer exhibition stand design and exhibition booth construction for Chinaplas in Shanghai/Shenzhen.
Project details
SIZE:360SQM exhibitor from Japan(Sodic)
National Exhibition and Convention Center (shanghai)(NECC)
Shenzhen World Exhibition and Convention Center
Best local Shenzhen booth constrution supplier provides exhibition booth design in Shenzhen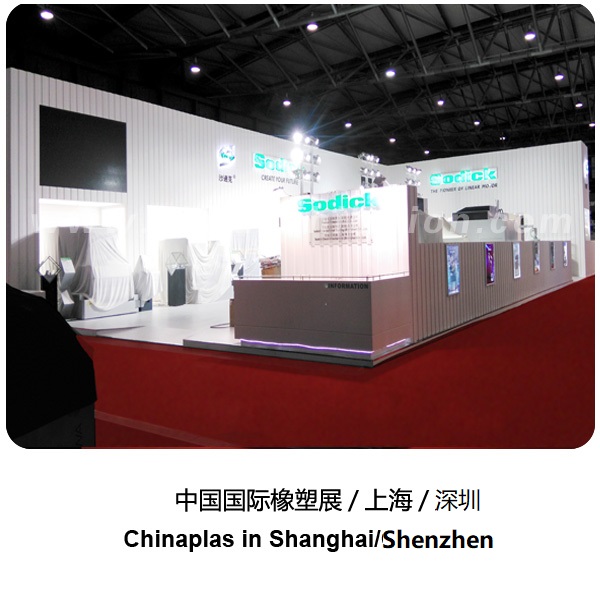 CHINAPLAS has become a distinguished meeting and business platform for these industries and has also largely contributed to their prosperous development. At present, CHINAPLAS is not only the largest plastics and rubber trade fair in Asia, it is also widely recognized by the industry as the 2nd most influential exhibition in the world. Its significance is surpassed only by K Fair in Germany, the world's premier plastics and rubber trade fair.
YiMU Exhibition is the china stand contractor,china stand builder,hongkong booth design,Hongkong stand builder,Hongkong stand contractor providing the booth design,exhibition stand fabrication,custom stand,booth construction,conference&Event stands,Hongkong exhibition,stand designs,event booth fabrication,exhibition display stands and country pavilion stands construction in hongkong show,shanghai exhibition,guangzhou trade fair and beijing trade show.