Project Name: Airshow China trade show stand design
trade show booth design
trade show booth design
exhibition display stands
China booth contractor
Project description: Airshow China trade show booth design is offered by YIMU exhibition booth design manufacturer,we are high quality China booth contractor that supply the exhibition display stands and exhibition booth design in Zhuhai,Hong kong,Tianjin and Macao.
Project details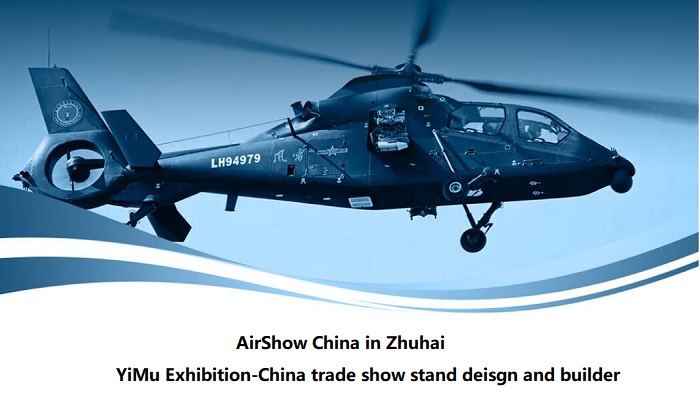 AirShow China in Zhuhai,Guangdong Province,China
China has been committed to advancing the development of aviation and aerospace technology with other countries. Airshow China will vigorously promote the development of the world's aviation and aerospace technology, intensify international exchange and cooperation, and make people around the world benefit from achievements in the field.
China International Aviation & Aerospace Exhibition (Airshow China) is the only international aerospace trade show approved by the Chinese central government, with support from Chinese aerospace industries. Featuring the display of actual products, trade talks, technological exchange and flying display, the show takes place biennially in Zhuhai, Guangdong, China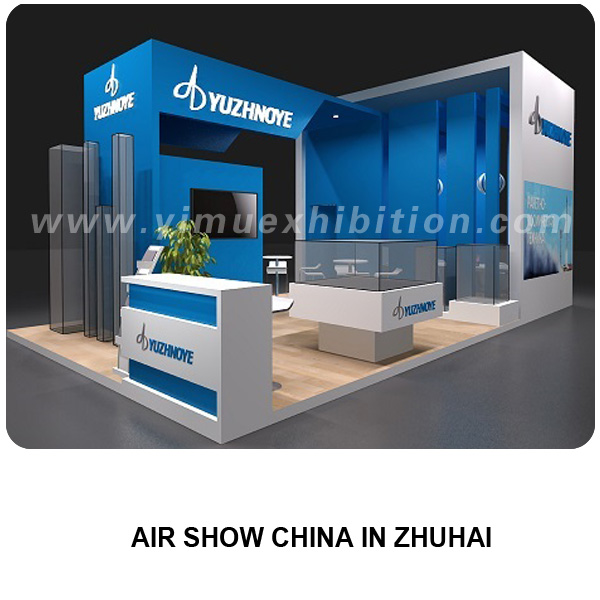 YiMu Exhibition is the best exhibition display stands design and China booth contractor for your brand,we offer the free trade show booth design and exhibition booth design services if you can arrange the booth construction work for YiMu Exhibition.
More about our exhibition stand design and trade show stand construction,please visit www.yimuexhibition.com
Or inquiry us by email info@yimuexhibition.com