Project Name: Cosmoprof Asia hong kong exhibition stall design
exhibition stand builders
exhibition stand builders
trade show booth displays
trade show displays
Project description: Cosmoprof Asia hong kong is a biggest beauty expo in Asia area,we are one of the best exhibition stand builders and trade show booth displays stand contractor in Hong Kong,Macao(Macau),Guangzhou,Shenzhen,Xiamen,Chengdu,Chongqing,Qingdao,Tianjing and other areas in China.We provide the exhibition stall design and trade show displays solutions in China.
Project details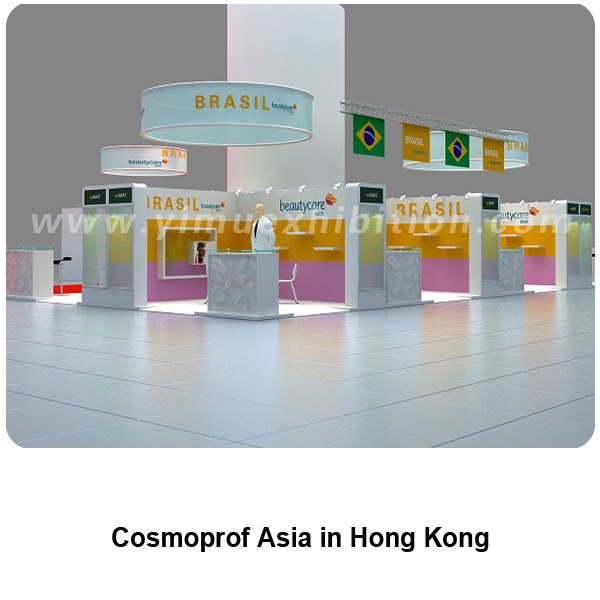 Exhibitor:Country pavilion of Brasil
Trade show booth size:128m2
Trade show name: Cosmoprof Asia Hong kong
Trades show date:November 11-13,2020
Trade show venue: Hong Kong Convention and Exhibition Centre
Trade show name: Cosmopack Asia Hong kong
Trades show date:November 10-12,2020
Trade show venue:AsiaWorld-Expo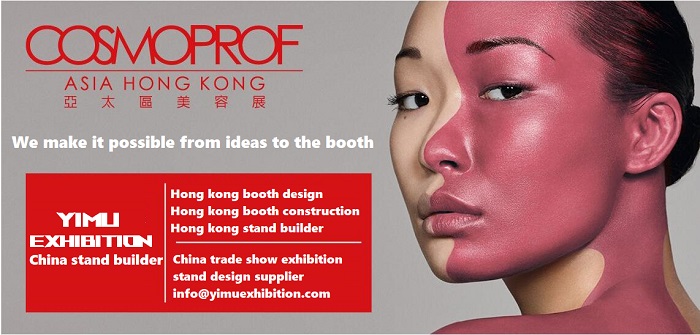 The Cosmoprof Asia and Cosmopack Asia in hong kong are an international cosmetics fair and important part of the cosmetics and beauty industry in Asia. Exhibitors and visitors alike have the possibility of new business links to akqirieren Existing or deepen. The beauty salon displays the latest products of the cosmetics industry.
Cosmoprof Asia is today the leading international trade show in Asia for the entire beauty industry.
The year 2020 is the 25th anniversary of the show, and also marks the start of a new decade: Cosmoprof Asia will take a jump into the future and forecast what to expect from the next ten years in the beauty industry. Over the next decade, disruptive as well as sustaining innovations will change the beauty landscape.
Cosmoprof Asia 2020 will unveil the megatrends and vision for 2030, confirming its role of major trendsetter among all the beauty trade shows in Asia Pacific.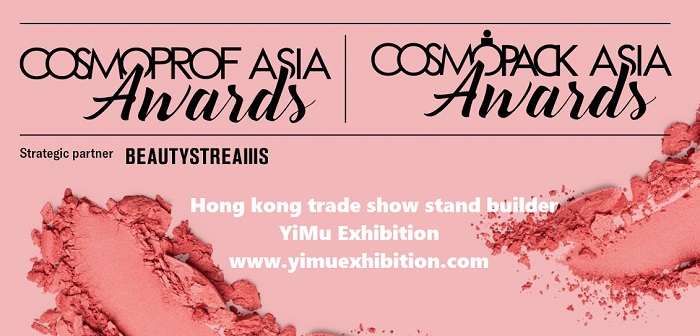 As the exhibition stand builder in hong kong area,we will make the best exhibition stall design and trade show booth display stand design solutions for Hong kong trade show displays.
Shanghai YiMu Exhibition Services Co.,Ltd. is a professional exhibition booth construction supplier dedicated to global brand creative marketing, providing one-stop global booth design and exhibition stand builder services,such as exhibition stall design, trade show booth display,exhibition hall plan and event management in Hong kong,macau,Beijing,Shanghai,Shenzhen,Guangzhou,Xiamen,Chengdu,Chongqing,Qingdao,Tianjin or other areas of China,we have worked with many of the world's top 500 customers.
We are committed to the customer's brand and provide customers with unique designs. With more than 18 years of booth design and construction experience, we can help our clients make very valuable and compelling exhibition solutions.
More about our projects,please visit www.yimuexhibition.com